Swimming Pool Designs Yorba Linda | Splash Pools and Construction
Swimming Pool Designs for Yorba Linda to Fit Every Style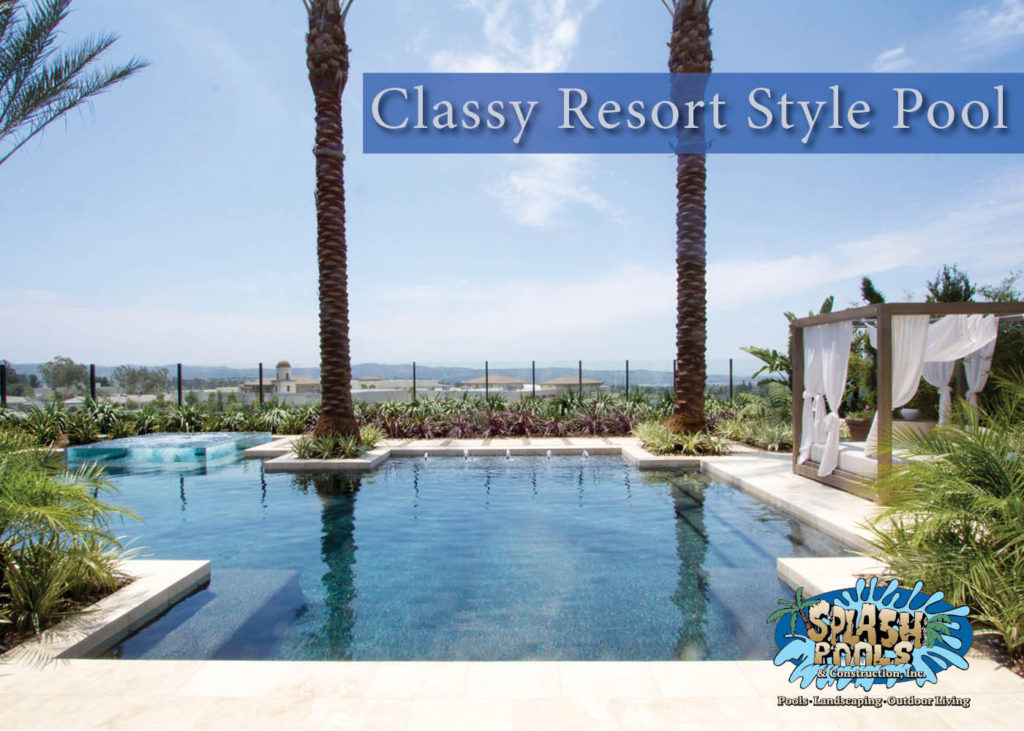 Looking for swimming pool designs in Yorba Linda? Look no further; we've got you covered. We have worked on many pools over the years in Yorba Linda. Our swimming pool designs are tailored to each yard and the desires of our homeowners. We listen to your needs and budget to design a pool and backyard that works for you.
In June 2016 we just finished three new swimming pool designs for Toll Brothers Enclave Model Homes. Today we want to share this fabulous swimming pool design that we call the Classy Resort Style Pool! It really looks like a classy resort, complete with water features, raised zero edge acrylic spa, sunken casita, cabana with drapey curtains and much more! This geometric pool is far from boring and really brings a classy style to this backyard.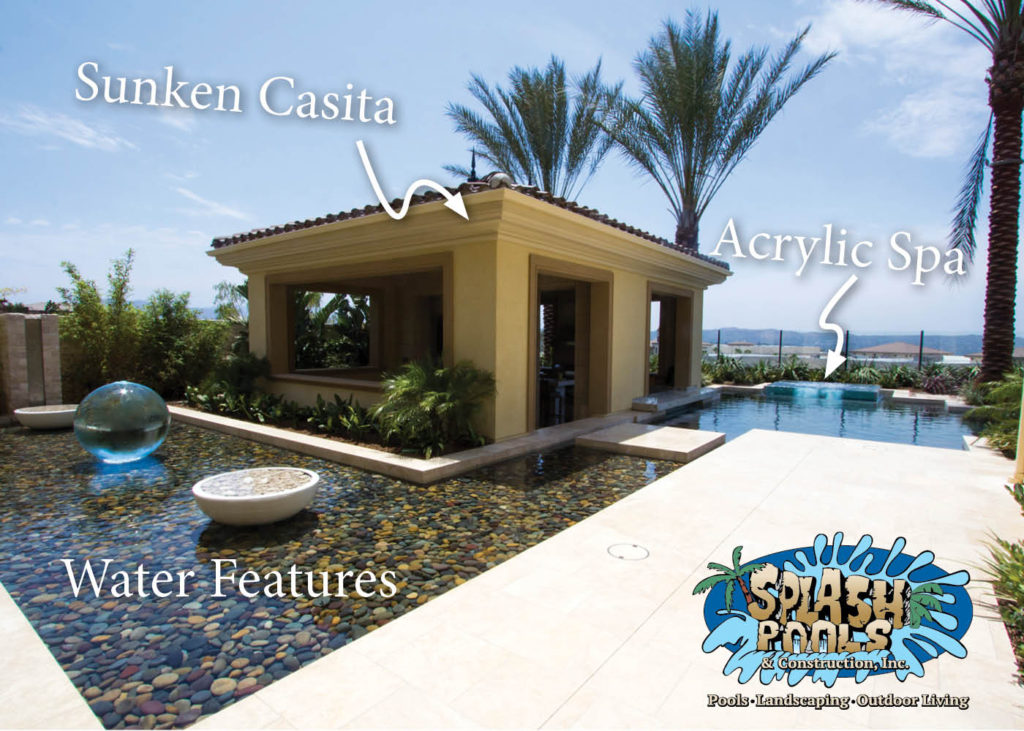 Watch the video to learn more about the pool. Splash owner Jeff Stephenson narrates this video.
Special Features:
This pool wraps around from the backyard to the side yard with a lovely water feature filled with river rocks and specialty elements.
Three large fountains about 6 feet tall each with stainless spillways.
Large 36-inch acrylic ball with water bowls on each side.
Bench seat nearly the entire way around the pool, providing ample space to relax in the pool.
Three stainless steel barstools in the pool and there is a large opening into the casita.
The wall between the casita and the pool is acrylic so you can see people swimming.

More About Our Company: Splash Pools and Construction
We will work with you on a swimming pool design to meet your needs! We are located in Chino and work all around the area, including Yorba Linda, Placentia, Chino Hills and more. Call today to see if we work in your area.
We have three specialty licenses for pool construction, landscaping and outdoor living area structures. We are the one stop shop for your backyard design and construction needs.
Call us today to set up your meeting for a FREE estimate! 909-614-1333