Invest in your family – build a pool! | Splash Pools and Construction
How is building a swimming pool an investment in your family? We will tell you how!
Think about it for a minute. Building a swimming pool is an investment in your family, not just the value of your home. Kids these days are on the go from sun up to sun down and always looking for something to do. Having a swimming pool in your own backyard is great entertainment for the whole family and extremely convenient.
You don't have to go anywhere; you can simply change into your swimsuits and have a fun morning, afternoon or evening by the pool in the privacy of your own yard. Your young kids will have fun showing off to mom and dad the fun and crazy things they can do in a pool and the older girls may just enjoy tanning by the pool, but it's a great way to do things together! Swimming is also a great activity because all the kids can enjoy it and come together no matter what their age.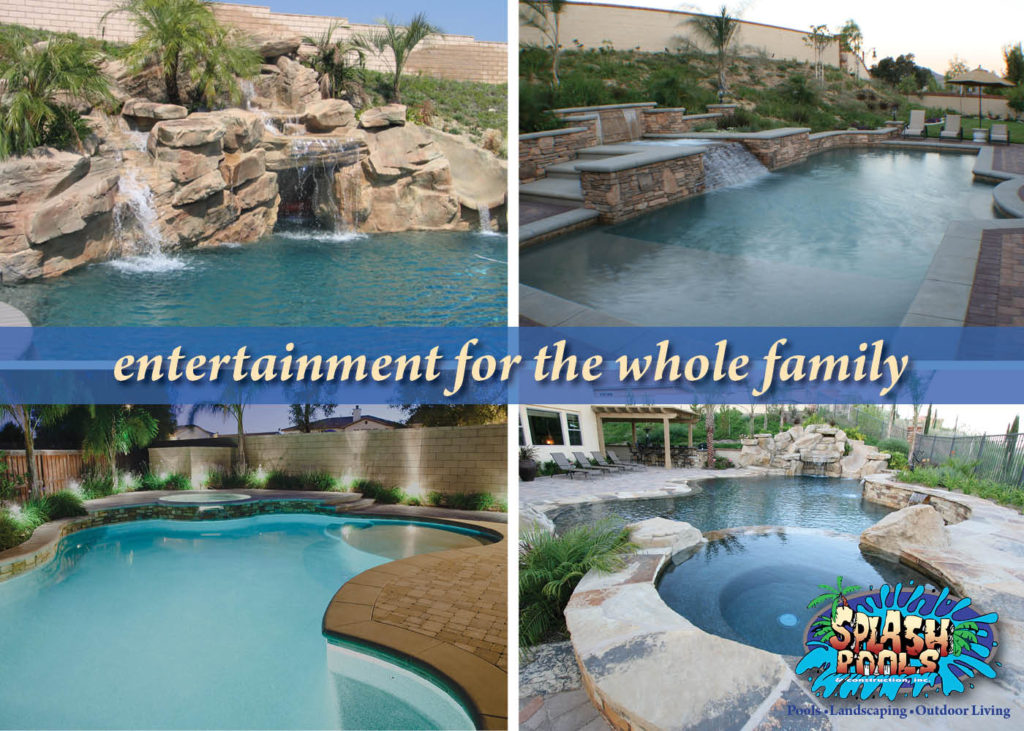 How building a swimming pools is an investment in your family:
Family comes together to enjoy the same activity–resulting in quality time.
Siblings come together and play.
It's convenient–the pool is in your own yard, so you don't need to pack up and go (again…) in order to have fun together.
You cannot bring your cell phone in the pool, so it's a time to unplug and TALK to each other.
Physical activity­–swimming is great exercise for everyone in the family.
Hours of entertainment–not only can you swim for hours, there are countless games to play in a swimming pool.
Alone time with your spouse–when the kids go to bed you can sit outside with the pool lights on and relax or enjoy the spa. No need for a sitter because the kids are right inside the house.
No, we are not saying the only way you will have quality family time is by having a swimming pool, but it could help. Ready to build a pool?
Call us today to start on your swimming pool, back yard or front yard project. We are ready! 909-614-1333